26 x bauhaus


On the occasion of the centenary of the Bauhaus in 2019, a traveling exhibition organized by the Institut français Deutschland/Bureau des arts plastiques looks at the legacy of the Bauhaus and explores its connections with France and contemporary artistic practices.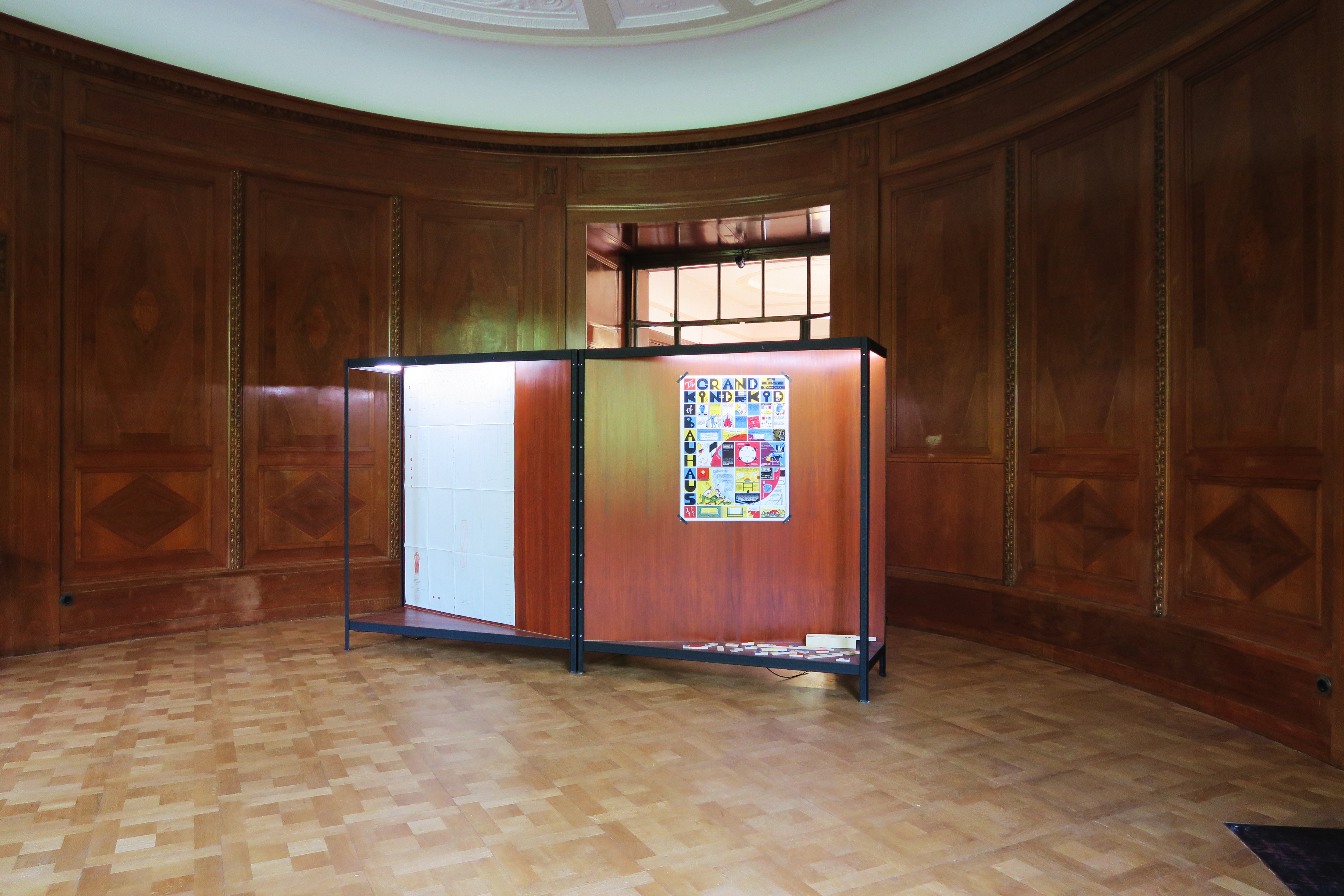 26 x bauhaus gathers a selection of French and international artists who were asked to produce artworks around 26 key words that allow us to understand the Bauhaus not as a style but as a pedagogy and intellectual legacy. Based on an alphabetical list of terms, from Abstraction to Zeitgeist, via Communism, Norm and Photomontage, the exhibition scrutinizes the teaching methods of the Bauhaus, sheds light on the gray areas of its history, and offers a series of contemporary interpretations through the works of the invited artists, more than half of which were made specifically for this show.





The exhibition 26 x bauhaus brings together 18 contemporary positions "whose common denominator is the multiple as a mode of existence, but which question the Bauhaus in various ways, thus undermining any attempt to harness the tropism of its inventions and teachings in a single, all-encompassing definition. The figure of the artist-historian that shines through the work of Michel Aubry, Stéphane Dupont or Katrin Ströbel shows that the tools hitherto reserved to art historians or archaeologists have become the artists' privileged means of expression," writes Lévy.





At the same time, the exhibition highlights the French heritage of Bauhaus. "The wealth of the Bauhaus and its teachings offer many avenues to explore," explains De Ruyter. "The body and theater, folding techniques, color theory, the invention of industrial design or the history of comics—there are many aspects that contemporary artists can toy with. Cécile Dupaquier creates radically minimalist foldings that subvert the standardized size of letter paper, Mïrka Lugosi explores the latent eroticism of Oskar Schlemmer's drawings, Barbara Breitenfellner creates a modernist puzzle and Matthieu Martin analyzes the color schemes of the master houses in Dessau. The exhibition furthermore includes a leaflet in the form of manifesto (Présence Panchounette), toys (Emmanuel van der Meulen), clothing (Michel Aubry) and music (Rainier Lericolais). Such is the genius of the Bauhaus: it was everywhere at once, an avant-garde fighting on all fronts to achieve a decisive breakthrough and crush its enemies."



26 x bauhaus
Maison de France, Berlin (Germany)
April 12 — May 8, 2019
Institut Français, Bremen (Germany)
May 23 — June 16, 2019
Insitut Français, Munich (Germany)
June 26 — July 24, 2009
Curated by: Thibaut de Ruyter & Marjolaine Lévy
Architecture: Camille Rouaud & Thibaut de Ruyter

With Michel Aubry, Karina Bisch, Barbara Breitenfellner, Cécile Dupaquier, Stéphane Dupont, Jakob Hinrichs, Rainier Lericolais, Mïrka Lugosi, Matthieu Martin, Mathieu Mercier, Présence Panchounette, Evariste Richer, Bojan Šarčević, Yann Sérandour, Heidi Specker, Katrin Ströbel, Emmanuel van der Meulen, and Elsa Werth