ALUAN


I had the chance to curate the first issue of ALUAN, an exhibition space in the shape of an 150 pages magazine. Each issue of this "exhibition on paper" explores a different art scene, defines a topic, and selects artists and artworks for display. It is a sequence of images, accompanied by a text that can be read as a guided tour.
Founded by the artist and curator Gaisha Madanova in 2014, the magazine is published in three languages (Kazakh, Russian, English) and proposes an alternative way of making exhibitions. For this first issue, I focused on the art scene of Almaty, the former capital of Kazakhstan, and exhibited a historic position, an archive about the city, and artworks that deal with identity and mapping.



Central Asia has only a few art institutions and publications that provide accessible information and critical content about contemporary art. ALUAN proposes both: an exhibition space and a publication with a curatorial approach valid inside and outside Kazakhstan.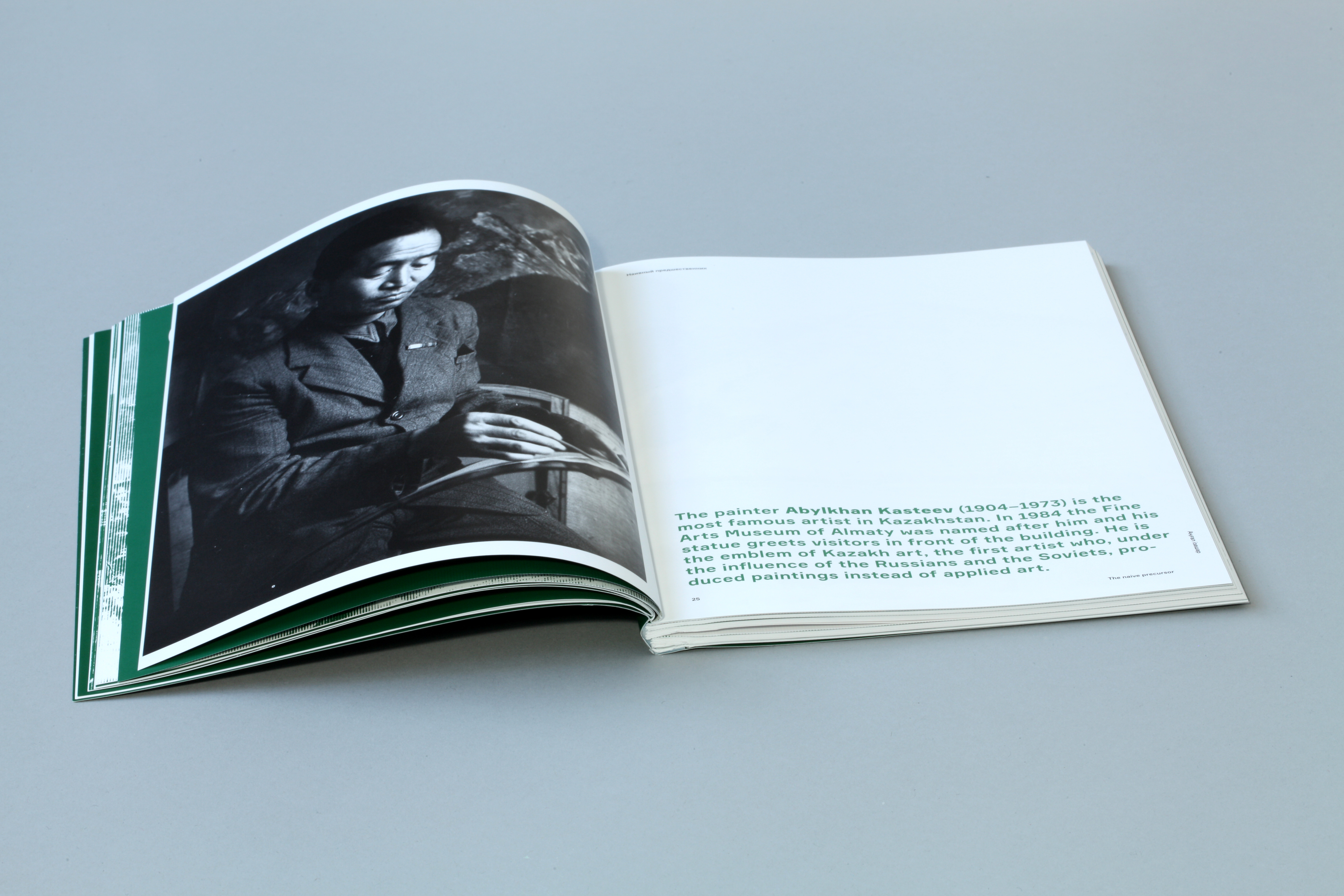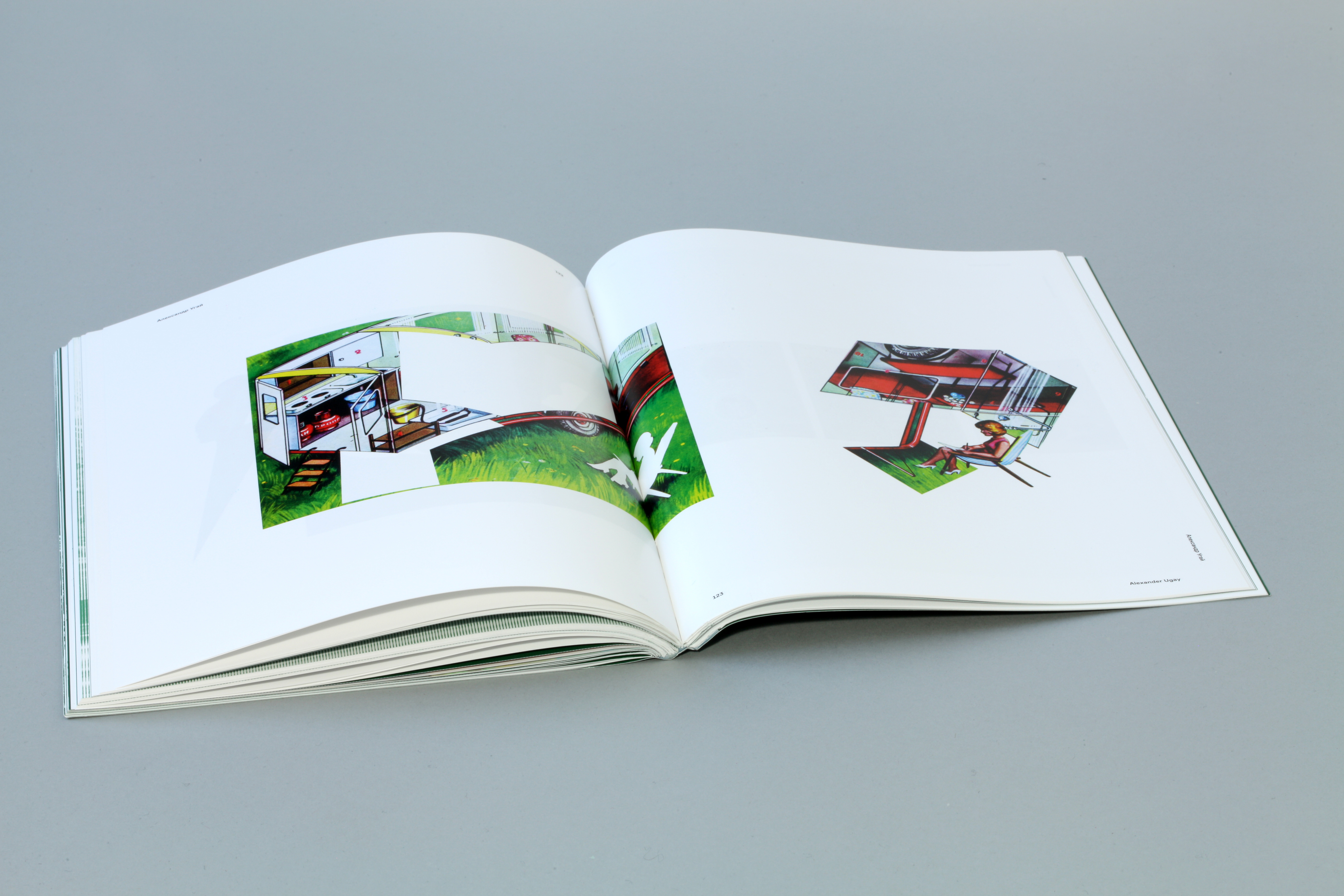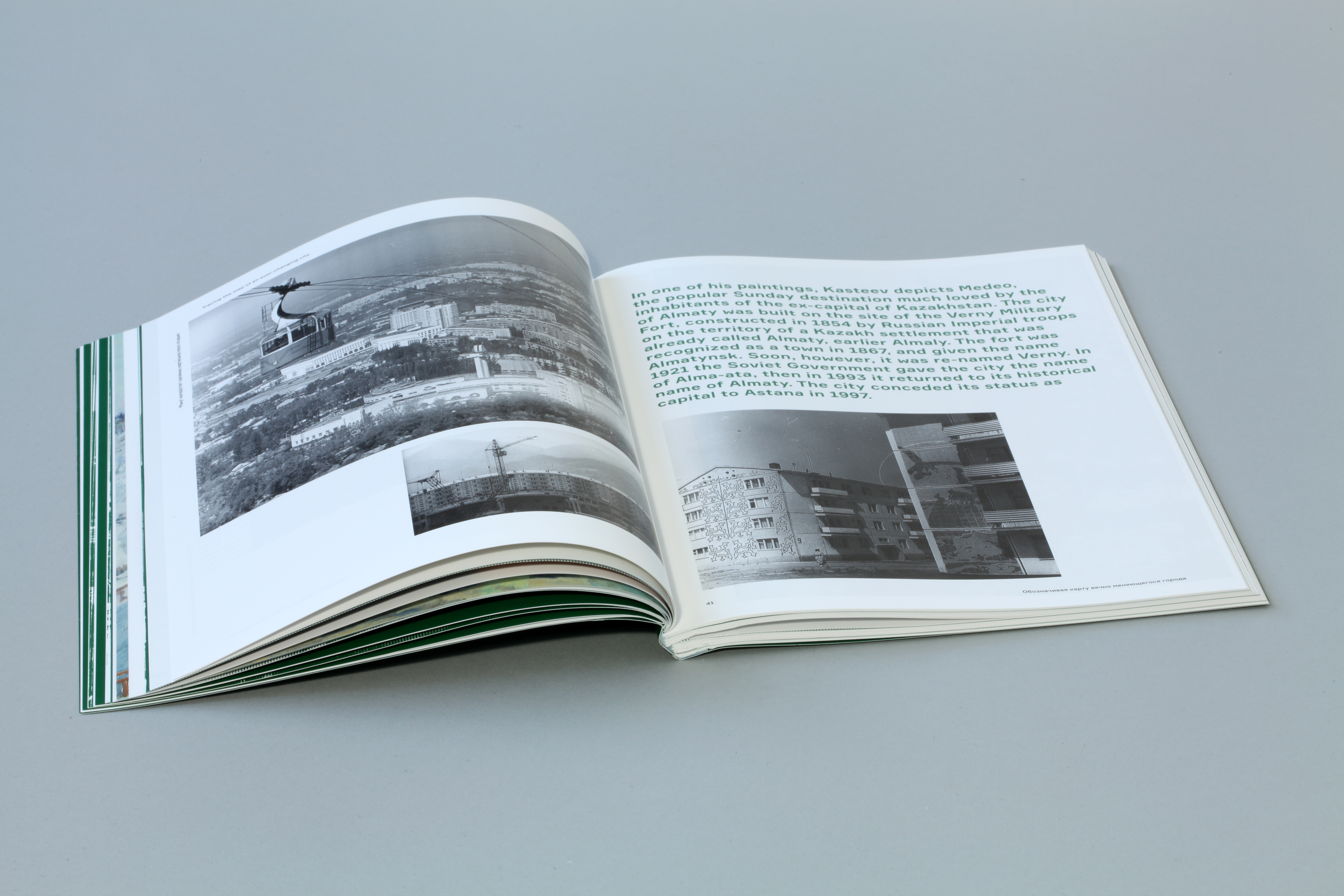 As a hommage to the history of Almaty, the graphic design of ALUAN is based on the "Alma-Ata Encyclopedia" that was published in the Soviet Union in 1983. Using green and gold as fundamental colors and rasterized photographs of the city, it's a reference to a publication that most of the inhabitants possess and love.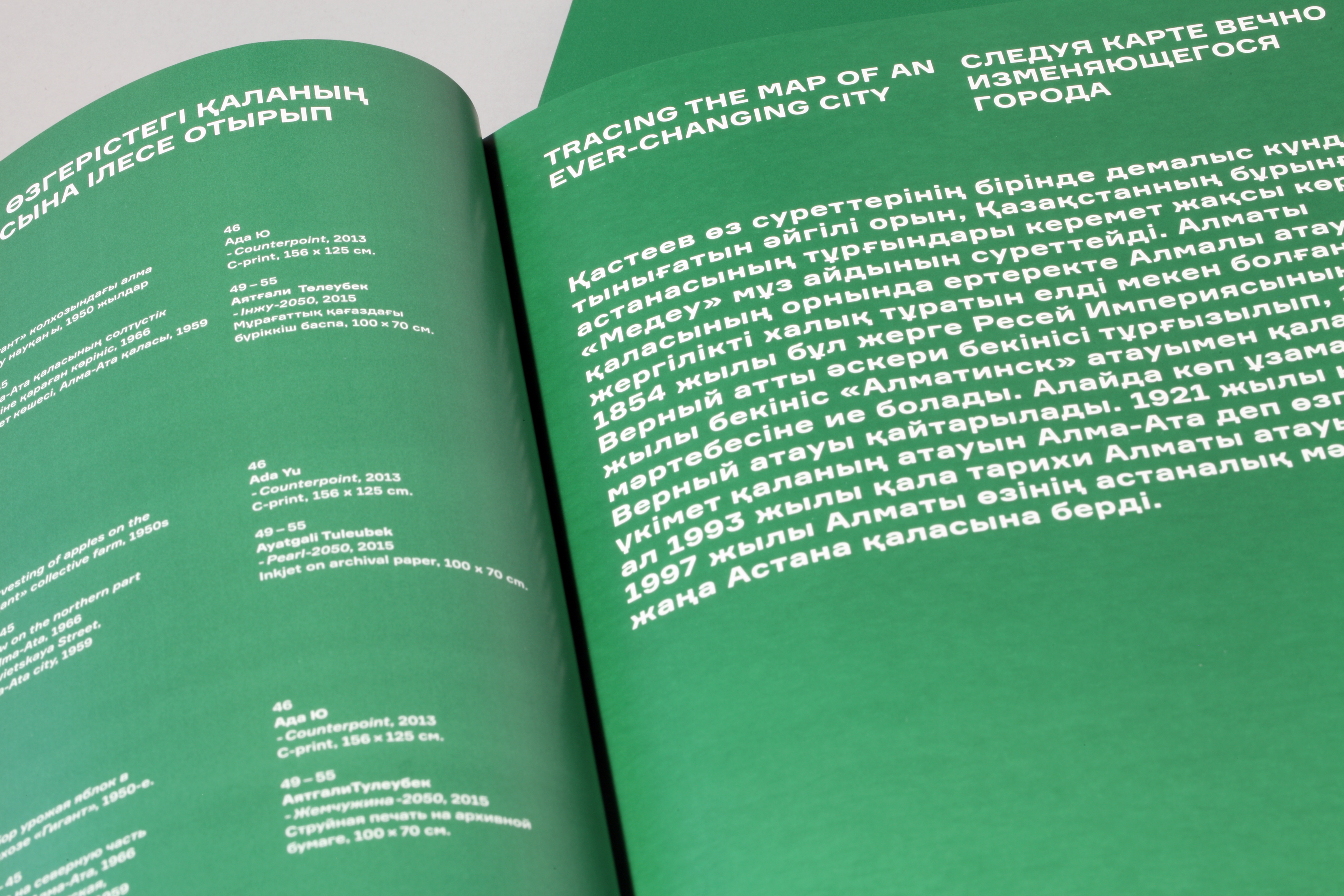 ALUAN, issue number 1: (Art) Upside Down
November 2015
Trilingual RU/KAZ/EN, 155 pages
Supported by Goethe-Institut Kazakhstan

Curated by: Thibaut de Ruyter

Artists: Kuanysh Bazargaliev, Bakhyt Bubikanova, Saule Dyussenbina, Abylkhan Kasteev, Galim Madanov, Saken Narynov, Katya Nikonorova, Rashid Nurekeev, Alexey Shindin, Ayatgali Tuleubek, Alexander Ugay, Elena & Viktor Vorobyev, Ada Yu